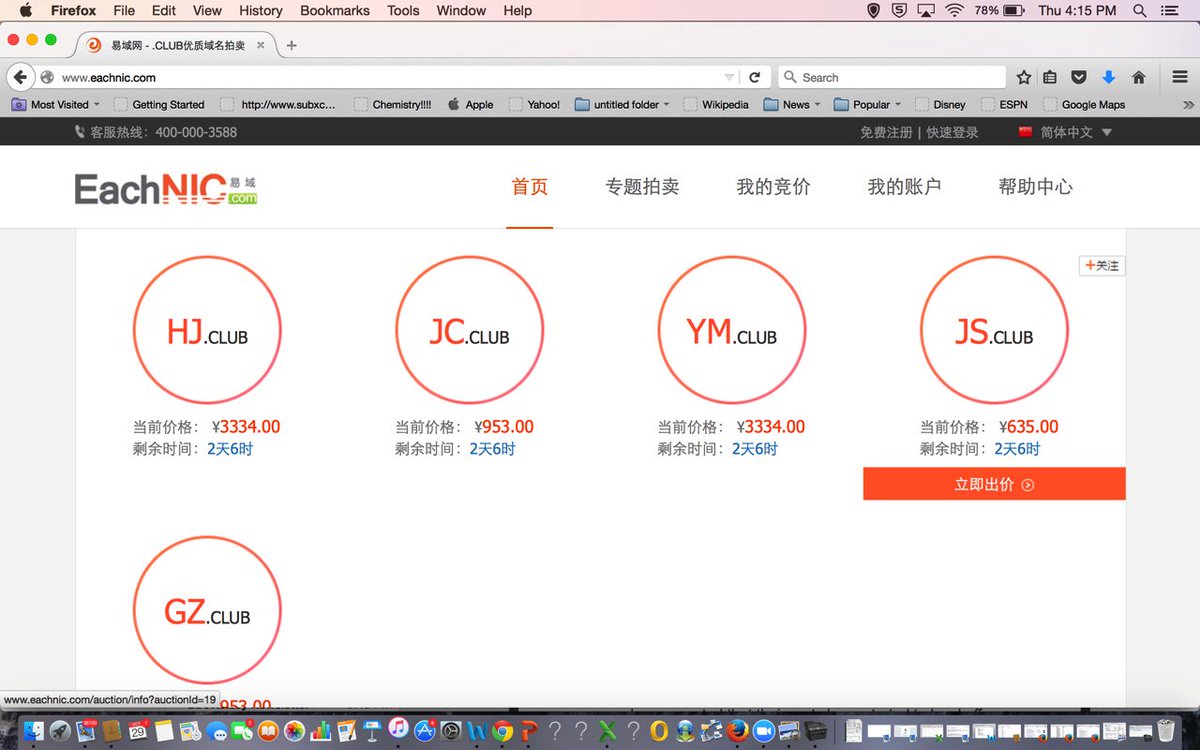 @ EachNIC.com
Many ".club" Premium domain names already have bids.
Proxy Bidding:
You can input an amount that is larger than the "current bid plus bid increment," which the system will record and remember. When the bidding has started, the system will automatically bid on your behalf against the same bidding price as other bidders. The auction will recognize your proxy bid (a bid placed by an authorized representative of a bidder who is not physically present at the auction) as the leading bidder. The proxy bid will also bid until your preset bidding price has been outbid or you have successfully made the purchase. If you need to adjust your proxy bid, you can reset your proxy bid in the bidding box and input a higher price.
Spotted on Frontpage of EachNIC:
http://www.eachnic.com/
New gTLD reminders:
Nameshield is your international partner of choice to protect your Brand on the Internet.